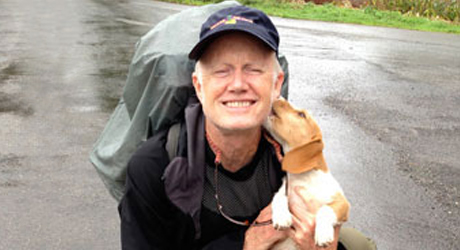 Walking Trips on a Daily Basis
Do you love adventure?  Walking?  Exotic cultures?  Great food and drink?  Vibrant health?
If so, perfect!  So do I.
Designing and leading walking trips and hiking tours to more than 30 destinations around the world since 1987 has been a blessing and an adventure beyond description.   I think walking is one of the best ways to get up close and personal with the land and the people in the areas we visit.
If you'd like to walk more, learn about some of the walking techniques I use to make my walks more enjoyable, and learn some body weight exercises to help build strength, balance, and endurance, I invite you to join me over the next 100 days.  (Actually 94 days since I started my personal 100 Day Walking Challenge on May 2, 2014.)
My challenge to each one of you is to simply go out for a walk at least once a day for the next 100 days.  If you have to skip a day because of illness or a major event, that happens sometimes.  But, my challenge to you is to build a strong walking base by including some walking each day.
The joys and benefits of walking for fitness, health, relaxation, and just plain life expanding joy, are numerous.  We'll talk about these as we walk over the next 100 days.
Well, I have to head out for my walk, but I'll talk to you tomorrow – or maybe even later today.
If you have questions, thoughts, inspirational stories about your own walks, or just want to chat, please stop by and say hi.
Oh, yes.  I'm using a pedometer to track my walks.  Yesterday's steps were:  12,175.
Until next time – GOOD WALKING!
Ward Luthi – Walking The World – www.walkingtheworld.com – 970-498-0500 – info@walkingtheworld.com