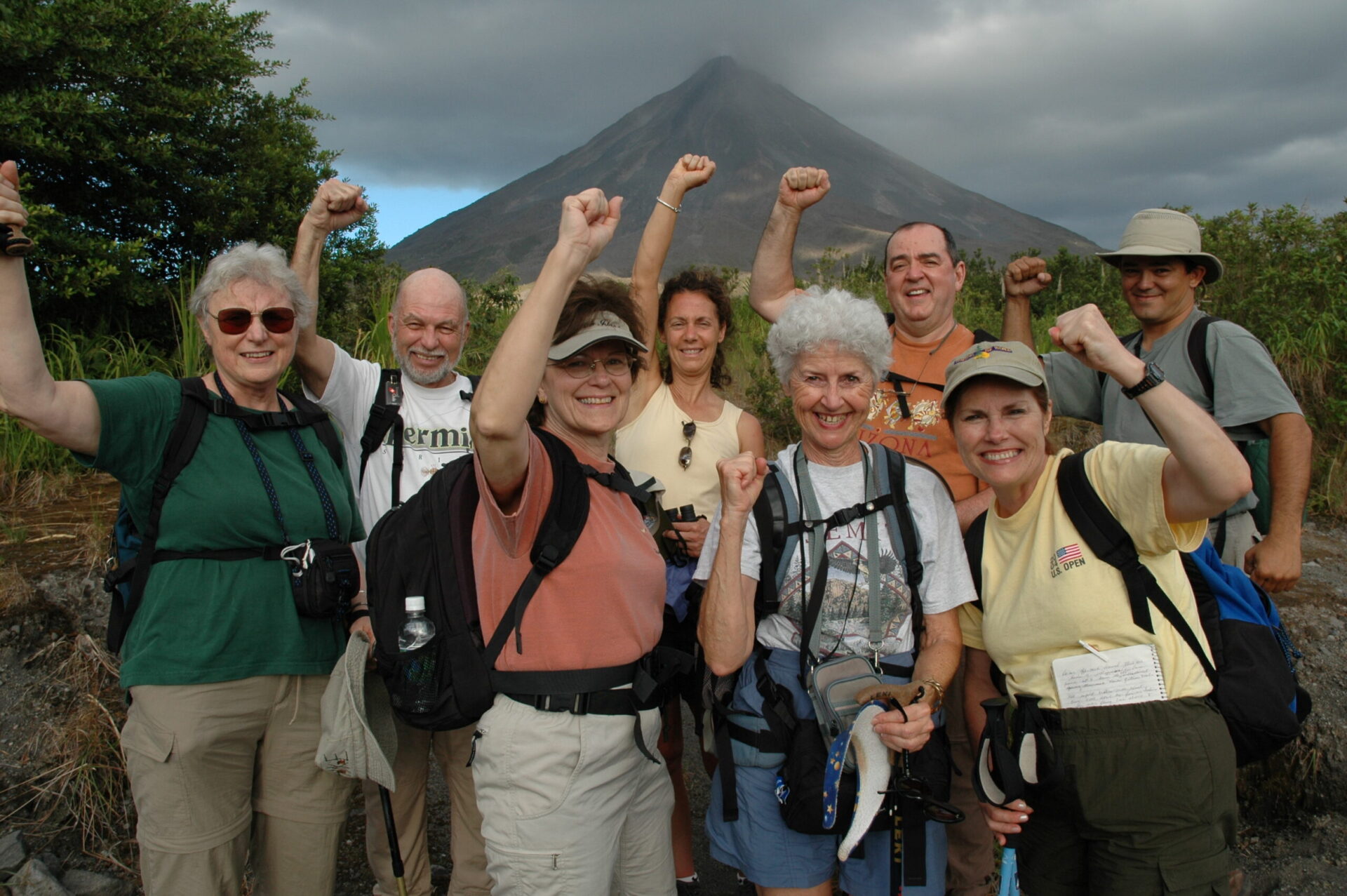 Costa Rica Hiking Tour during Covid?
YES. 
Why, might you ask?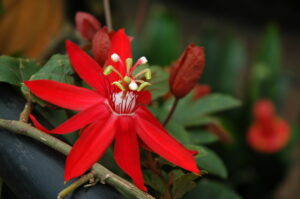 Walking The World
Background. Since 1987 Walking The World has been designing and leading small group walking tours, or hiking tours if you will, around the world for the active and adventurous 50+ traveler.  But, for the past two years, we haven't run trips, again because of Covid and because our traveling population falls in the higher risk category.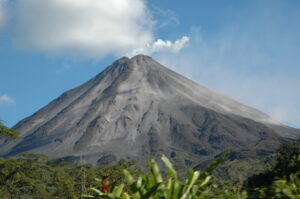 So, why is Costa Rica a good travel destination in 2022?  (A disclaimer is in order before I continue.  There is no guarantee that anyone traveling during this time, whether with Walking The World or on their own, will avoid Covid.)
Two years is a long time without traveling. People are ready to once again be exposed to new cultures, be awed by stunning scenery, and to enjoy the world's best food and drink.  Adventure travel, for many, is a part of living as fully as possible during retirement or late adulthood. Below is a list of reasons why I feel Costa Rica is as safe as any destination at this time.)
Older adults realize the clock is ticking. Two years have already been lost. As we age, the chance for illness, injury, or the need to care for family or friends increases.  Any of these would limit travel time.
Many older travelers, particularly from the U.S, have been fully vaccinated and had their booster shot as well. At Walking The World, we require that all travelers be fully vaccinated.  Our groups are small in number so, during any adventure, most contact will be with members of our own group.
Our guides are required to be fully vaccinated – whether they're from Walking The World or local guides we use in each area we visit.
Costa Rica's tropical climate allows us, if we choose, to eat most of our meals outside, in comfort, including breakfast. Plus, our views at breakfast of a rainforest or volcano are a particularly nice way to start the day.
Costa Rica's medical system is highly rated, and being a world-renowned tourist destination, most likely offers specialized care for any who might contract Covid.
Flights back to the U.S., if necessary, should be easy to access.
We have our own vehicle with dedicated driver. If we need to change locations or activities at any time, we can.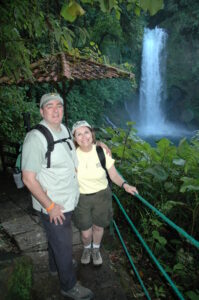 Beyond Covid related reasons for visiting Costa Rica at this time of year, I would invite you to consider that spring usually offers some of the better weather, including plenty of sunshine.  For those who have felt cooped up for way too long, a journey of adventure in Costa Rica  might be just the ticket.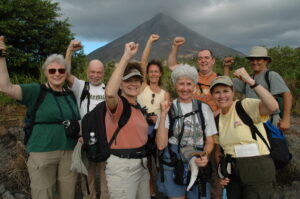 COSTA RICA is a tropical paradise. The weather is warm, the beaches are gentle and inviting. You'll find more than 100 varieties of fruit, ripe and sweet all at once. Costa Rica is a country devoted to preserving its priceless resources. There are volcanoes, cloud forests and rain forests, untold species of birds, mammals, reptiles, and amphibians. There are coffee and banana plantations, cascading waterfalls and bubbling hot springs. Costa Rican coffee is heavenly and the local foods, including fresh sea bass, are delightful. And the people, some of the nicest in the world, are always ready with a smile and a warm welcome. It's an authentic tropical adventure with no comparison.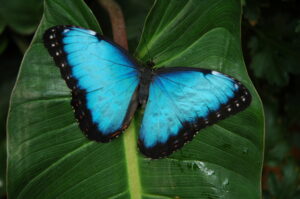 If you're feeling the call of adventure and exploration, consider Costa Rica.  You'll be happy you did.
Pura Vida!
Ward Luthi
Walking The World