ITALY
ITALY – THE DOLOMITES 2022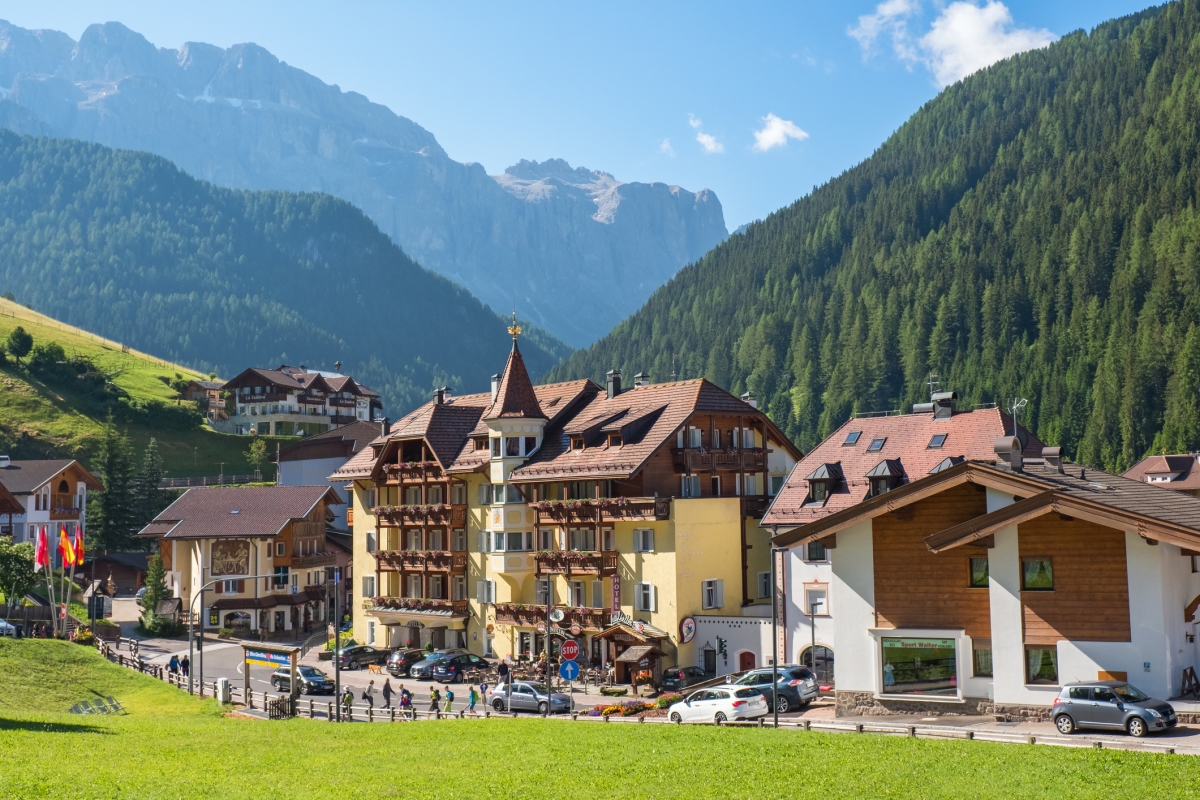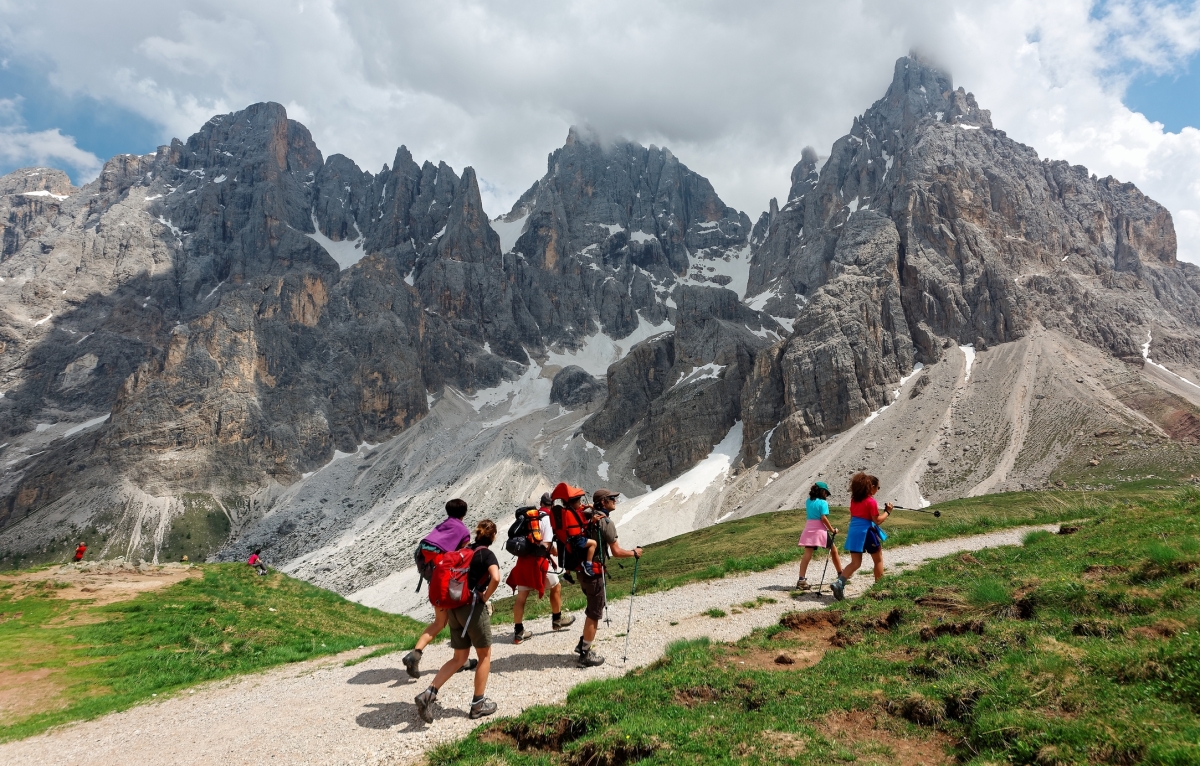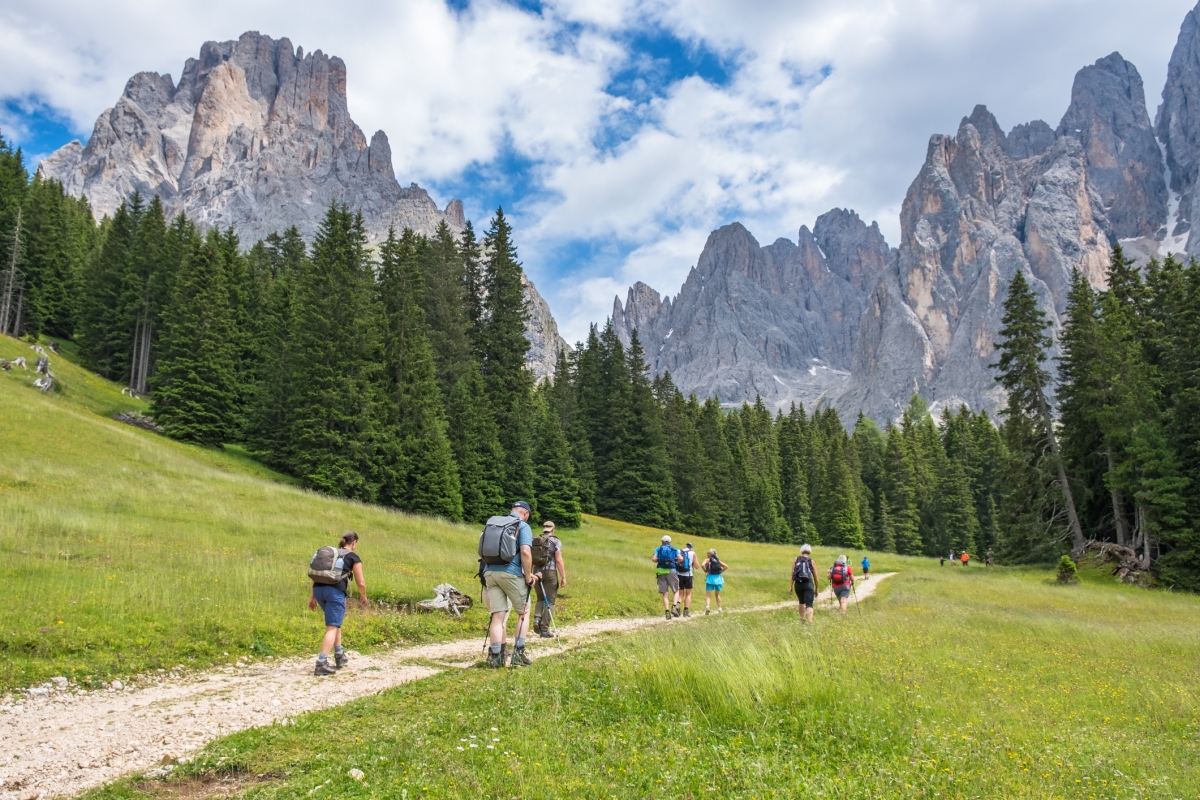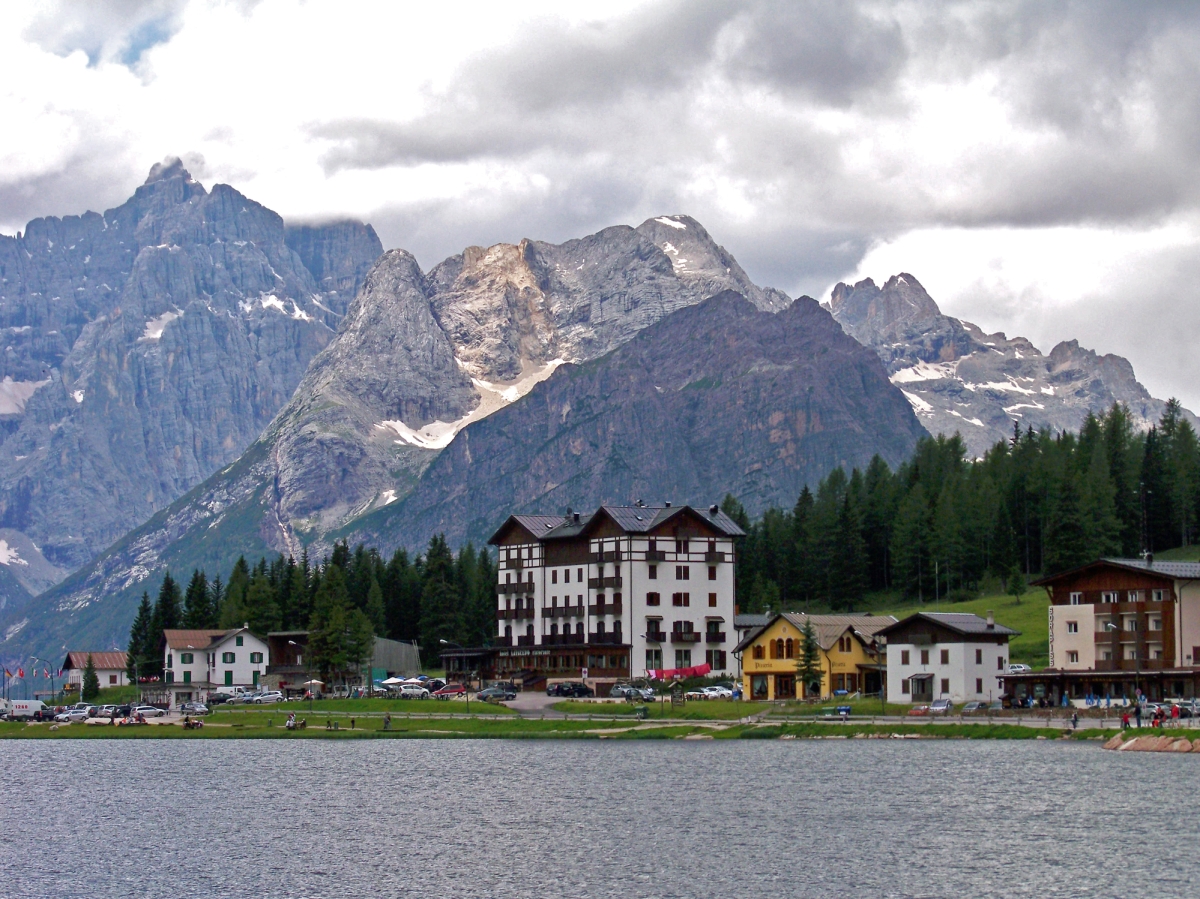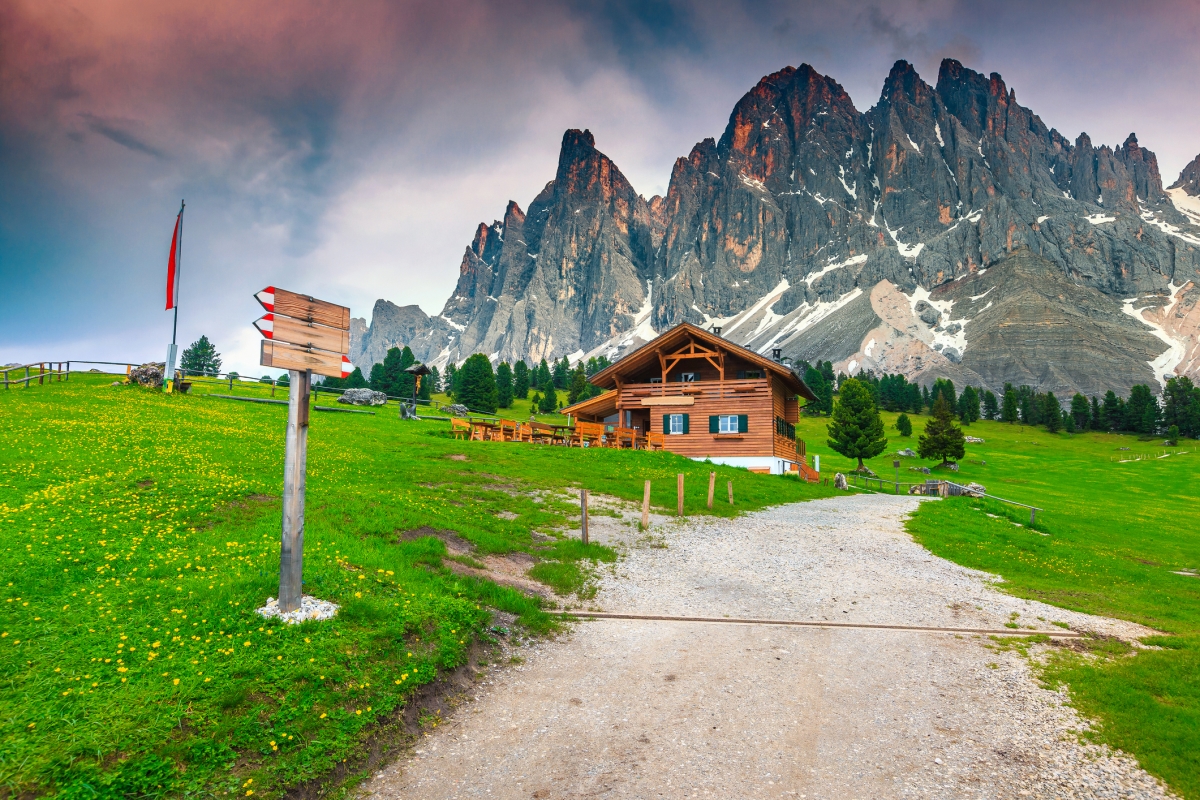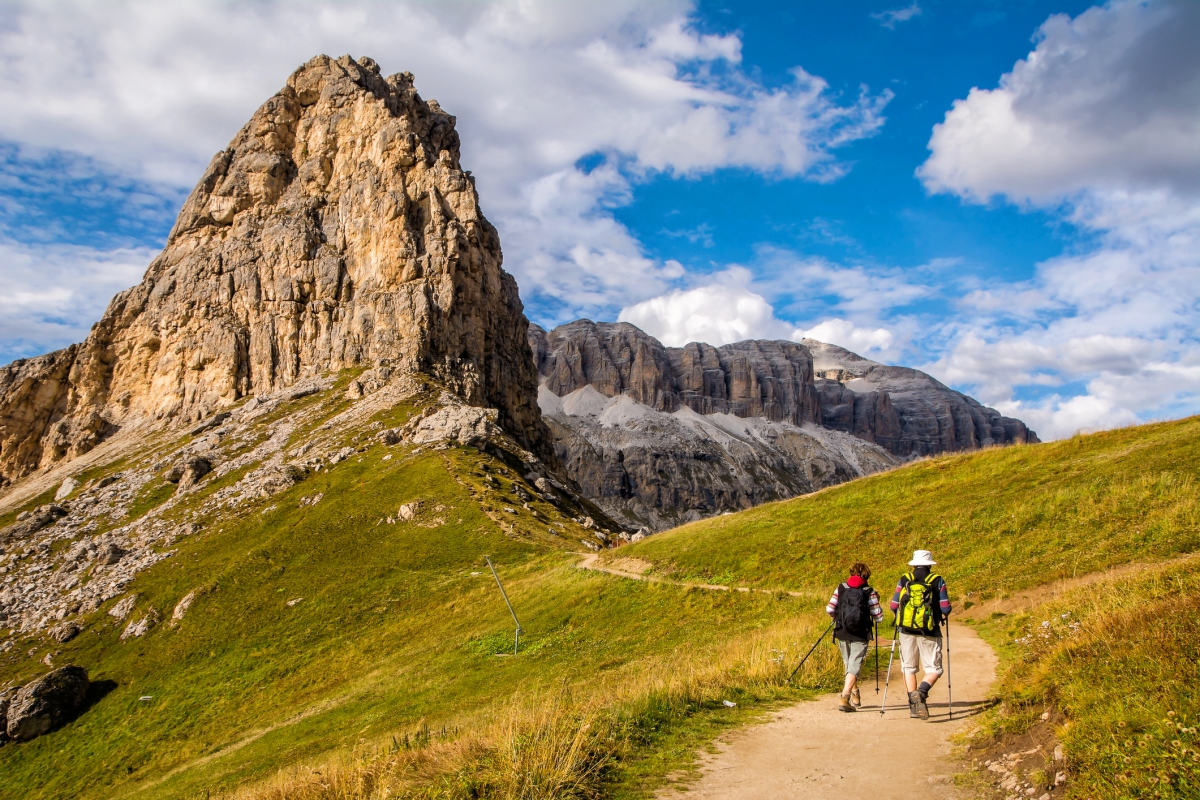 In the heart of the Northern Italian Dolomites, close to the border with Austria and dominated by the famous Tre Cime (Three Peaks), is the beautiful Tyrolean village of Dobbiaco. A week's walking from here allows you to discover the beauty and sheer magnificence of the majestic Alta Pusteria Valley, an area renowned for its 3000m jagged peaks and recognized by UNESCO as one of the most unique and spectacular mountain environments in the world. With over 1000kms of trails, the Italian Dolomites are a Mecca for high-level walkers and you really are spoiled for choice, however, our suggested routes and itineraries should help! Highlights include a high ridge path along the Austrian border with 360o views over the Italian Dolomites and Austrian Alps, and a circular hike around the world-famous Tre Cime – three immense obelisks of sheer rock that have now become the symbol of the region. Many walks here are across high plateaux and pastures, and forest trails built by soldiers during World War I. Amazingly, all of this is accessible on well-defined paths either directly from the hotel, or via a short bus transfer or cable car ride.
HIGHLIGHTS OF THIS HOLIDAY
Breathtaking natural landscapes: jagged limestone peaks, shimmering turquoise lakes, emerald-green slopes
excellent bird-spotting; stunning flowers; unrivaled Alpine views
Beautiful 4-star family-run hotel: spa with pool, saunas and steam room, deluxe rooms
World-famous Tre Cime – symbol of the Dolomites and a UNESCO World Heritage Site
NOTE FOR WALKERS:
The walking is along superbly varied and well-signed footpaths, both at high altitudes and in the lower valleys. There are moderate ascents on most days, and longish descents on days when a cable car is used to gain altitude. Walkers should have a good fitness level and be confident on uneven terrain.
DEPOSIT: To reserve your space, a $400 deposit per person is required.  Final payment is due 60 days prior to the trip departure date.  If applying within 60 days of the trip departure, full payment is required.
The Dolomites form a mountain range like no other in the Alps, with razor-sharp peaks of white, pink, and gray rock. Fir forests, lush meadows, and crystal lakes create a setting from which pinnacles soar over 10,000 ft. We explore the rich culture: picturesque villages, historic castles, superb wines and exquisite cuisine. We explore Dolomite Bellunesi National Park, then move on to Cortina, the "jewel" of the Dolomites, where we hike on the Tofane Massif and the Three Peaks of Lavaredo. Along with relaxing strolls in the Val Gardena and walks in the Pale di San Martino National Park, we spend time shopping, promenading in the piazzas and enjoying incomparable Italian food. If serenity is what you seek, find it in the Dolomites.
Day 1 – Venice airport – Dobbiaco. Arrival day
A transfer from Venice Marco Polo Airport – We meet you at Venice Airport and transfer (2.5 hours) to our hotel in Dobbiaco. Welcome talk and dinner in hotel.
Day 2 – Stadlern, Chapels and Churches Walk
From the hotel, we will ascend gently along peaceful country lanes, through picture-perfect Tyrolean villages and hamlets dotted across the hillside – each boasting a lovely chapel or church offering stunning views and decorated with frescoes. At Stadler, we take time over a picnic to soak up the mountain panorama before returning to Dobbiaco alongside the bubbling Rienza River.
Walking time 4.5hr, distance 15km.  – B, L, D
Day 3 – Nemes Alp Walk, Kreuzbergpass
A short bus ride before a spectacular gondola ride this morning to the high Rotwand pastures (1,914m), just below the mighty Croda Rossa limestone peaks. From here it's a gentle descent along pretty pine-scented forest trails to the ancient Kreuzbergpass, South Tyrol's most easterly mountain pass. We will then head up to the refuge of Malga Nemes, a fabulous panoramic spot for lunch, with marmots foraging in the open sunny pastures, before descending along a wide woodland track to the Tyrolean village of Moos where we will board the bus back to Dobbiaco.
Walking time 5.5hrs, distance 15km – B, L, D
Day 4 – Bonner Hutte/Pfannhorn/Bergalmhutte
With an ascent of 700m, it's a tough but entirely worthy pull up to the idyllic Bonner Hutte for a tremendous panoramic lunch overlooking the unmistakable Tre Cime. Those walkers continuing a further 300m climb in altitude (total 1000m) up to the summit of the Pfannhorn, at a lofty 2663m, will be rewarded with a truly unforgettable 360° panorama of the Dolomites and the Austrian Alps – arguably the most expansive view on the whole itinerary. The descent takes you through glorious mountain pastures and the valley bowls of the Bergalm via the isolated little farmstead of Bergalmhutte. We end our walk with a relaxing drink on the terrace of the Seiterhof bar/restaurant before we return to our hotel.
Walking time 4hrs 15min, distance 10.3km or walking time 5hrs 30min, distance 12.6km. – B, L, D
Day 5 – High Mountain Pastures: Cimabianche/Forcella L'Erosa/Cortina d'Ampezzo
Today we'll head into the heart of the Ampezzo Natural Park in the Italian speaking Veneto region. Setting off from Cimabanche along a disused railway line, we'll head up through the Gotres Valley on an old military road to reach the high mountain pasture of Forcella L'Erosa. We then descend to the idyllic meadows of Rifugio Ra Stua and follow a narrow forest footpath towards Cortina. Walking time 6hrs, distance 16km.  – B, L, D
Day 6 – Cortina D'Ampezzo
A non-walking leisure day to visit the local area and for free time in Cortina and Dobbiaco.
B only
Day 7 – Mount Elmo and the Klammbachutte Walk: Sillianerhutte/Klammbachalm
This fabulous walk takes us along the impressive crest of the Corniche Alps. We start the day with a short bus transfer then cable car ascent up to Mount Elmo (2041m). From there, an old military supply route takes us to the refuge Sillianerhutte (in Austria). This ridge forms a border between Italy and Austria and offers the most spectacular views across the Austrian Alps. Our descent is on a less well-defined rocky path that crosses the pretty mountain pastures of the Klammbachalm, arriving at the postcard-pretty Klammbachhutte before the forest track back down to the village of Moos.
Walking times 5.5hrs, distance 14km. –  B, L, D
Day 8 – Tre Cime Three Peaks: Cima Nove, Cima Ganda / San Candido
From our hotel, an initial ascent takes us through lush forest, loaded with crimson and violet cones, towards the immense towering peaks of Cima Nove and Cima Ganda. After passing tiny alpine huts and crossing sparkling mountain streams we arrive at the high alpine retreat of Rifugio Baranci (1,499m). From here we meander down to San Candido on a peaceful nature trail to the source of the River Drau. Time to explore this delightful village before joining an old military route from World War I, passing hidden gun towers and emplacements and then back to Dobbiaco.
Walking times 3hrs 45mins, distances 11km. B, L, D.
Day 9 – Departure day: DOBBIACO – VENICE AIRPORT
A transfer back to Venice Marco Polo Airport. We'll make the 2.5-hour drive back to the airport for our flights home. Or, if you're staying on after the tour to do your own thing, you can make your way to the city from here.
End of services. B only.