NORWAY
Walking The World Norway 2022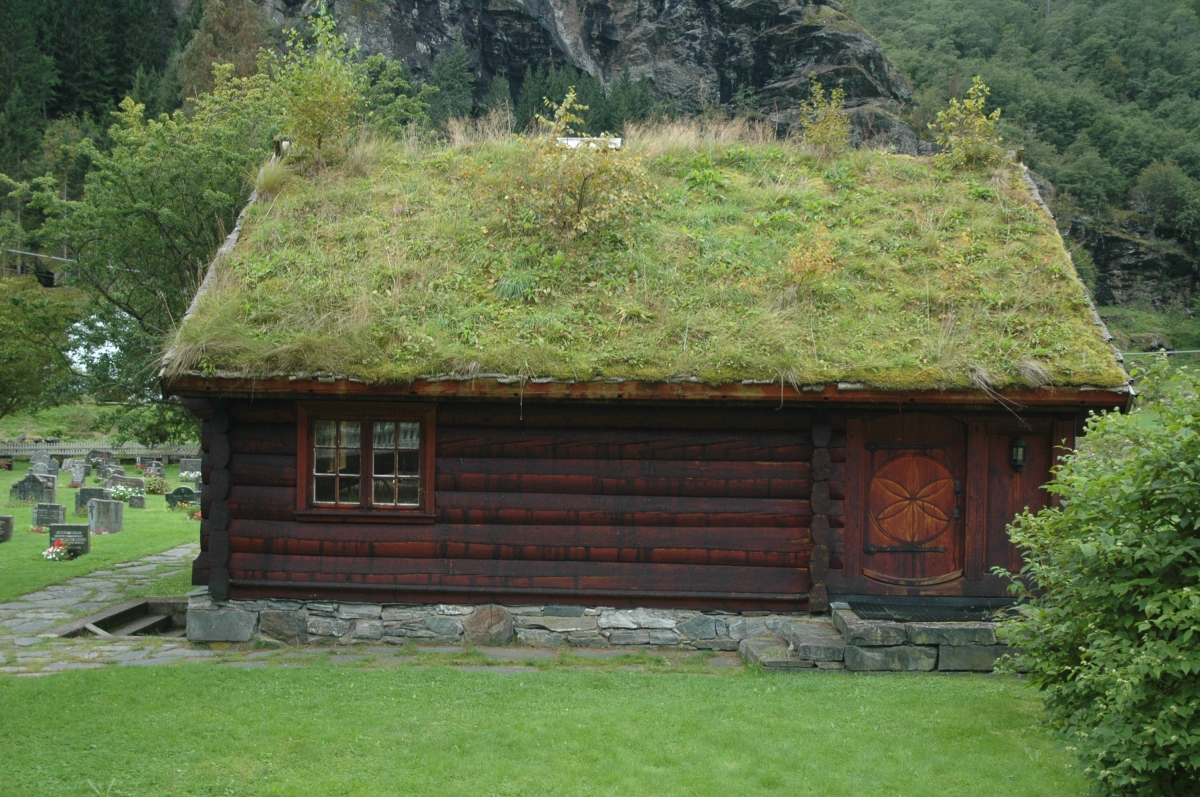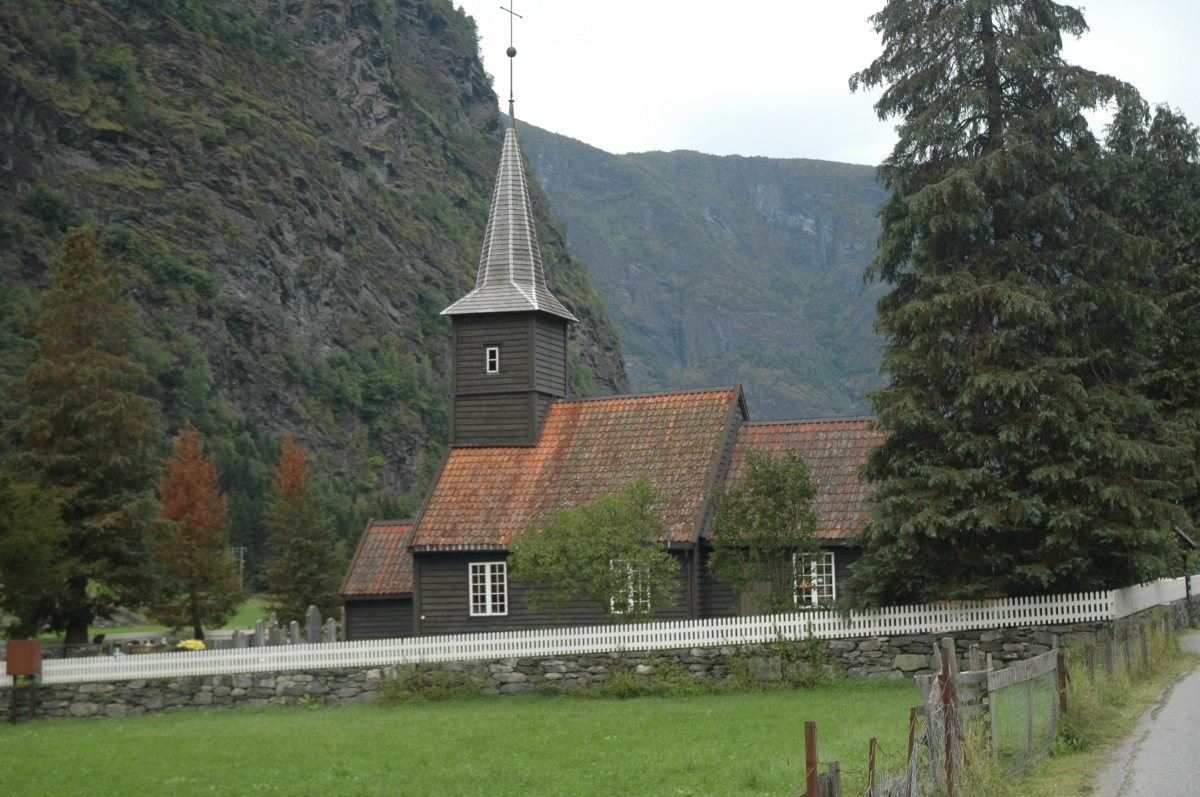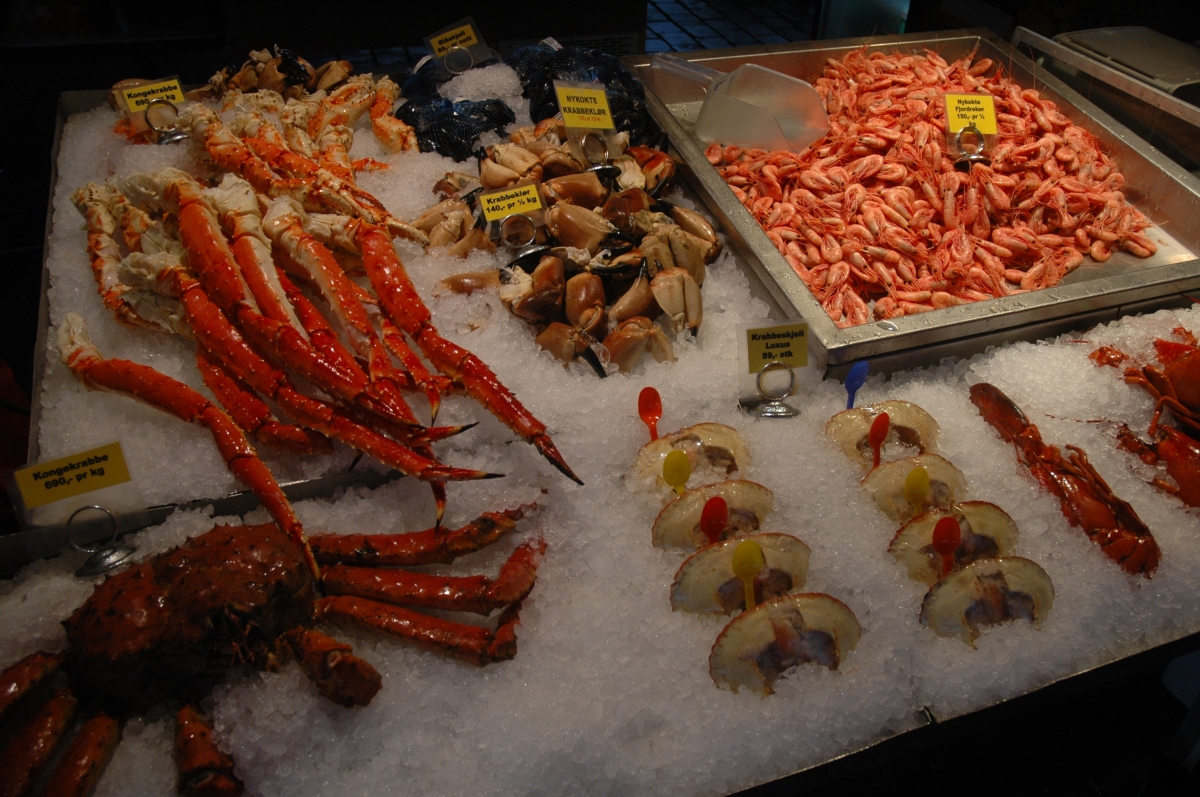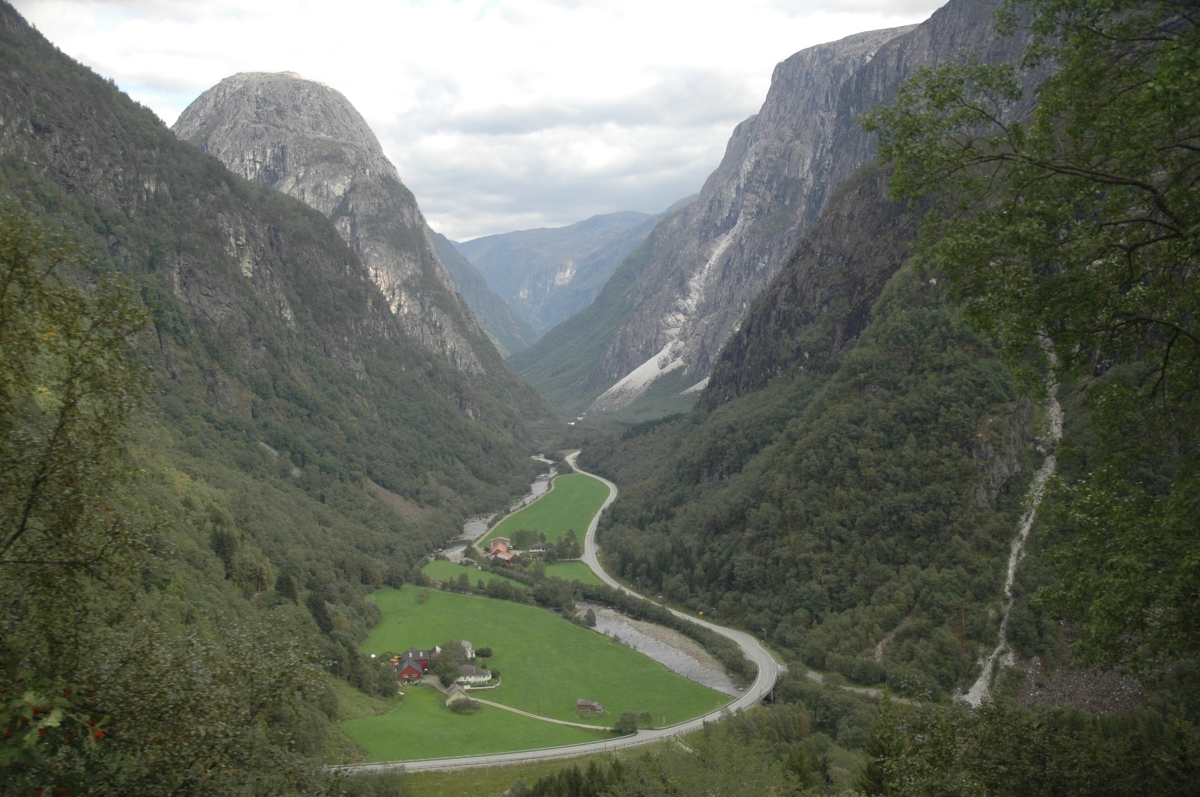 The Norwegian Fjord country is renowned for its striking scenery – steep mountainsides sweeping down from snow peaks to sheltered inlets, rocky headlands, immense waterfalls, and brightly painted fishing villages.  All these combine to create the unique atmosphere of this world-famous region.
We begin in Bergen, a bustling fishing and ferry port hemmed in by rugged mountains. Then it's off to Flåm, an attractive small village ringed by mountains and situated at the head of a beautiful fjord. This area offers us a wide variety of walking experiences.
From Flam, we take the train to Myrdal on the breath­taking Flåm railway, ascending 865m in 13 miles to the shores of Aurlandsfjord. Here we travel through amazing tunnels to the village of Laerdal on the shores of Sognefjord, one of the world's great natural wonders.
Our next destination is Fjaerland, a small hamlet on a rocky headland jutting out into Sognefjord. Here the rugged peaks and steep valleys have been attracting walkers since Victorian times.
And Loen, with its glacier, lakes, and high peaks is the ideal place for our last days in fjordland. Our transfer back to Bergen for the final night is another highlight. We take the ferry to the mouth of Sognefjord and through the coastal islands (skerries) back to Bergen.
DEPOSIT: To reserve your space, a $400 deposit per person is required. Final payment is due 60 days prior to the trip departure date. If applying within 60 days of the trip departure, full payment is required.
No doubt you've heard of Norway's midnight sun, great mountain ranges, icy glaciers, deep forests, and mighty green fjords that gash deep to its heart. Listen to echoes of the Viking Sagas in rune stones, stave churches and stories of rock trolls and witches. Walk through fish markets, feel the warmth of hand-knit sweaters, pet the noses of curious Fordland horses begging for apples. Stretching from Skagerrak to the Arctic Circle, Norway remains a serene wilderness outpost of the busy European continent. From spectacular valleys and historic villages to thundering waterfalls and hanging glaciers, this is an adventure that beckons an explorer's heart.
ITINERARY:
Day 1: BERGEN – We meet at the Bergen airport (NOT LATER THEN 1pm!), then board our van to Flam. Along the way, we'll take time to stop and admire the views and waterfalls.  In Flam, we'll hop aboard the Flam Railway, a spectacular, historic train that climbs 2,800 feet to Myrdal Station on our way to the beautiful Vatnahalsen mountain hotel. We'll enjoy two nights here, a special experience in a beautiful wilderness area, where no cars are allowed. Overnight at HOTEL VATNAHALSEN.
Day 2: From our hotel, we'll walk along the Myrdalen valley to reach the beautiful waterfall of Paulvatni.  There we'll enjoy a packed lunch on the bank of a glacial river. Then it's back to Myrdal station and our walk back to the hotel Vatnahalsen. (5miles, return on the same trail, 700 feet ascent+descent.  HOTEL: VATNAHALSEN
Day 3: From our wilderness hideway, we'll board the train for our ride back down to Flam. Then it's off to Fjaerland, a small community bound by fjord and glacier and one of the region's most picturesque places. On the way, a 30-minute detour will take us to Borgund, site of the most famous Stave Church in Norway. The way back will see us crossing the Sognefjord, with a 15-minute car-ferry ride.  After settling in at our hotel, we'll depart for a short, easy walk along the Mundal Valley to Heimastolen, a mountain farmhouse where in the past Shepherds used to spend the summer tending their flocks and milking their cows and goats. (3/4miles, return on the same trail, 400 feet 150 mts ascent+descent). HOTEL: FJAERLAND
Day 4: We start our day with a hike to Oygardstolen, an old mountain farm situated in the middle of a beautiful "hanging valley" (5miles, 1100feet ascent+descent); on our way back we can see the "regenerated glacier" of Boyabreen. HOTEL: FJAERLAND
Day 5: Today, on our way to the village of Loen, we'll stop at the Glacier Centre where we can listen to the thundering roar of the ice calving from the glacier. Our journey also includes a short stop to admire the impressive glacier at Boyabreen before continuing on past the Jostedalsbreen glacier to the Nordfjord and the nice town of Loen.  Be prepared for awe-inspiring views throughout! HOTEL: LOEN
Day 6: Today, it's our chance to actually walk on a glacier; it's optional but safe and more than fun!  We'll drive to Briksdal for our glacier walk. (3miles, return on the same trail. 800 feet ascent+descent). In the afternoon, we'll walk along beautiful Lake Loevattnet. HOTEL : LOEN.
Optional walk on glacier with glacier guide and equipment (not included in trip price)
Day 7: Today's walk takes us from Oppheim to the top of Arheimsfjellet, for stunning and spectacular views over the Nordfjord, the Oldenfjord, the Loenfjord and the lakes of Lovatnet, Oldevatnet, Oppstrynvatnet.  A perfect way to spend our last day on the fjords. (7 miles, return on the same trail. 2200 feet ascent+descent). HOTEL: LOEN
Day 8: A long, but relaxing and pleasant drive (5 hours) will take us across the fjords region to Bergen and our hotel.  You'll have the rest of the day to explore this beautiful town. DINNER ON YOUR OWN. HOTEL: BERGEN
Day 9: BERGEN.  In the morning, we'll enjoy a walking tour of the city of Bergen, including a funicular ride to the top of Floien Mountain and a walk around the lake. You'll have the rest of the day free to explore the Bergen's sights. (4 miles, no ascent). Farewell Dinner. Hotel in Bergen.
Day 10: Departure day. After an early breakfast, we provide one shuttle to the Bergen airport for departing flights.
WHAT'S INCLUDED:
HOTELS:
2 nights in Vatnahalsen, Mountain Hotel 3***;
2 nights in Fjaerland, Historical Hotel 3***;
3 nights in Loen, Hotel 3***sup;
2 nights in Bergen, Hotel 3***;