I'm Ward Luthi and I'm on a mission…A mission to bring to the 50 plus generation the excitement and beauty of hiking the world's most amazing trails.  Also, to give back to others, the gift of hope and the promise of a better tomorrow for the husbands, wives, fathers, mothers and the children of the many cultures and people who have touched us and continue to move our hearts as we move along their trails. – Ward Luthi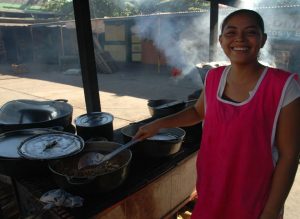 You'll hear it said that, "I'm a man on a mission" and that is absolutely the truth. Not only are we on a mission to provide the 50 plus generation with the most amazing walking adventures to the most exciting and breathtaking corners of the world, but I want us to change the world as we walk. Welcome to our "hidden agenda" – giving back with every footstep.
Today around the world many local people
 populations still use many ancient and traditional methods of cooking, sanitation, education and farming. Our goal is to count every footstep…every time we lift our foot up to take another step, we want to lay something down that will improve the lives of the indigenous people who so graciously embrace us on our worldly adventures. What could be more satisfying and more rewarding than to know that as you marveled in the footsteps of ancient giants, you are leaving the impression of a modern day giant. One of kindness, respect and hope – hope for a new life and better opportunities for the people we meet along the way.
What's so sad is that many of these ancient and traditional ways cause death especially to women and children and all of it is so preventable! So, as our way of stepping up to the plate and making a difference we are contributing a portion of every hikers fee to our personal community effort to change the world. Every step we take will now not only open up for us the most stunning vistas and the most exhilarating experiences; it will provide families around the globe with the technology, shelter, education and food they need to save lives.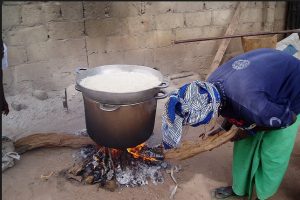 With more than three quarters of the world's population still employing these traditional aspects of their cultures a significant difference in how they think as much as what they use will require a sustained and concerted effort. But that's why I'm on a mission. And now, you are on that mission with me. We are a charity without boundaries and with no personal agenda. We will seek out and deliver these solutions to the organizations in the areas most in need and who are best able to assist families in making these important changes.
Join me in changing your life and the lives of over 4 billion men, women and children. Help me do this one step at a time. This is a chance to leave more than a footprint but to leave a greater legacy. And now if you're Walking The World, you're on that mission with me. Welcome to one of the greatest adventure of your lifetime and theirs with the opportunity to make a difference in the world you walk.