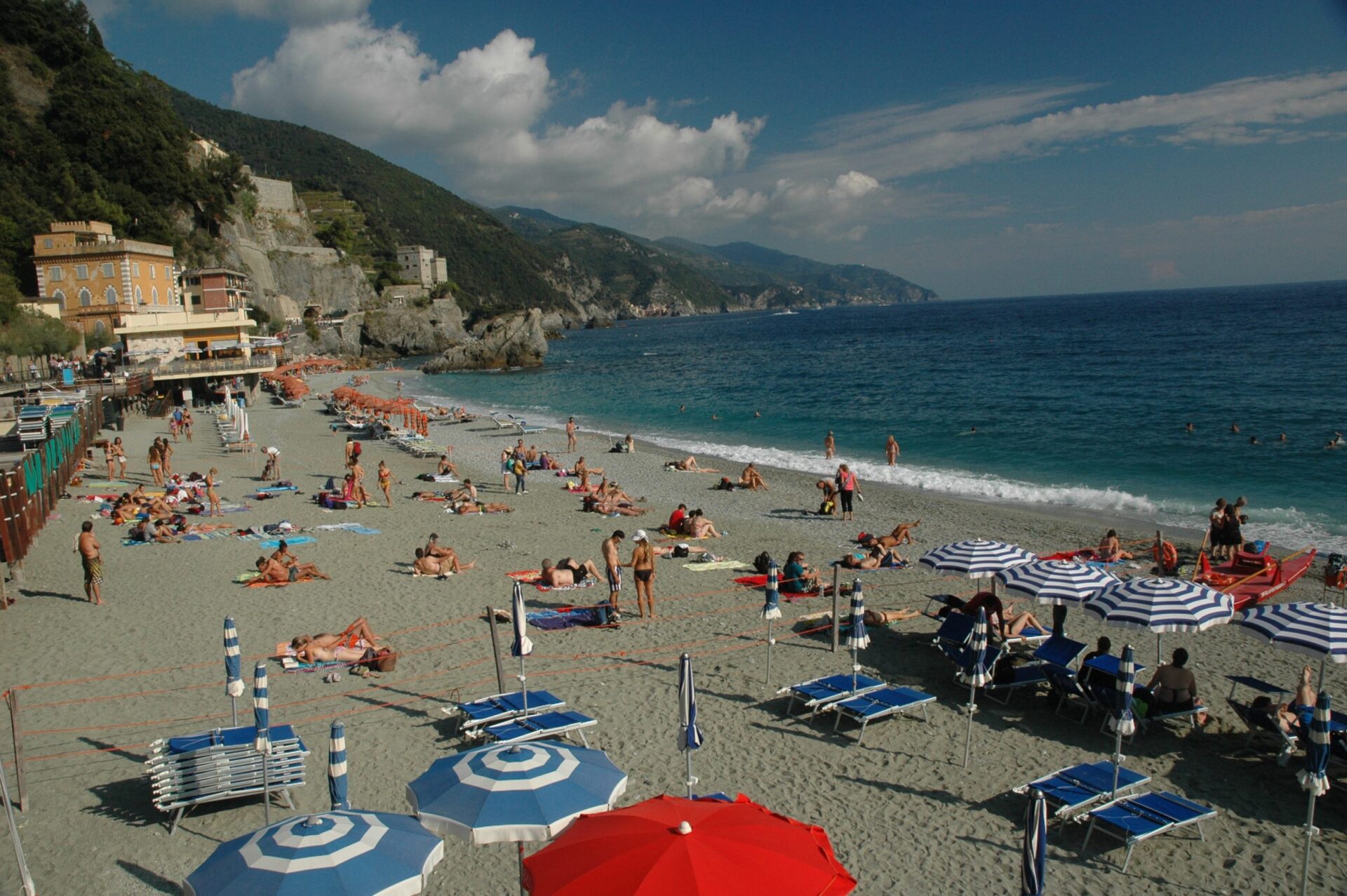 Italy: Via Paddle, Wheels, and Cable Car
I truly appreciate the mission and vision of Walking The World. I am motivated by the clarion call to leave the stuffy, crowded, lifeless tour buses behind and lace up my boots and start walking. This allows me to fully physically immerse myself into the culture, history, and environment of the place I am traveling. To allow my senses to guide my legs to the next adventure and not be bound by a rigid time schedule. Be given the freedom to walk through villages, streams, and forests. Discover new friends and lands – on my own.
This sounds all adventurous and spontaneous, but what if that physical freedom to throw on the boots and freely walk miles upon miles is taken away from you? Say – you had to get knee surgery 2 months before your epic Italy exploration, which extremely limits your capacity to comfortably walk. Well, I am here to share my story. I had a bum knee, but a positive spirit that was determined to not let my injury slow me down. Therefore, instead of, as planned, running, hiking, and walking through the incredible historical landscape of Italy, I shifted to exploring via paddle, wheels, and cable car.
Paddle Party
The vibrant colors and dramatic coast lines of Cinque Terre (Five Towns) make these fishing villages a must see. This Unesco World Heritage site is famous for its famous walk, which takes you alongside the beautiful cliffsides of all 5 Villages. This 10-mile hike is breathtaking. Much to my chagrin, the technicality of this hike was out of the question, so I hit the water! I paddled to three out of the 5 villages in 2-3 hours. I highly recommend this course of action. You beat the crowds, can cool off in the Ligurian Sea, and explore incredible caves carved into the rocky cliffs.
During this paddle, I came across a sculpture of Saint Francis of Assisi with his wisdom etched into the side: "Men lose all the material things they leave behind them in this world, but they carry with them the reward of their charity and alms they give". I am thankful for this reminder, and continue to be intentional on Giving Back when I Get Up and Go Wild into the world. My Give Back moment during my paddle was actively scooping up debris and trash I found in the water.
Biking Bonanza
I finally got my sea legs back in Rome! When in Rome you are to go on the ultimate walking trip taking you to and through the Vatican, Trevi Fountain, all things in between, and finally to the Coliseum. Again, not going to happen for me. That cobble stone ground is a nightmare for an unstable knee. So, on the bike I went! This was a surprisingly affordable rental experience, and I recommend it if you are in a crunch and want to see all of the "musts". Two-wheeling around Rome was a blast. It allowed me to burn off the gelato calories faster, and of course see all of the historical and fascinating artifacts. It is thrilling to get right in there with the locals commuting to work and school.
During my ride, I also stopped by many a shop selling Pesto, which means basil sauce, from the surrounding regions that are historically known for producing a quality product. I took home heaps of jars and learned from a local vendor how to make a proper pesto for myself! Here is one of my favorite recipes I found: Italian Pesto Sauce.
My other set of wheels was my trusty Fiat 500. It was a joy to drive this little nugget around. He gave no complaints during our 1500-mile journey. This is another value proposition of avoiding rigid tour buses. When you bring your own wheels you have the freedom and flexibility to stop, explore, and adventure wherever and whenever you want! You know what was not a joy? The tolls on the Italian Autostrada- I believe my total toll expense going around Northern Italy was north of $150. So, keep this truth in mind. Next time I will throw a bike in the back, so I can jump out and explore the windy, hilly, trails that traverse the region.
Cable Car People Mover
My last adventure was to hike around Mont Blanc and the Aosta Valley. This picturesque community borders with Switzerland and France. Thus, making it a cultural delight. Being in the same space as the awe-inspiring Mt Blanc was by far my favorite experience of the trip. My Colorado Rocky Mountain roots made visiting this incredible creation a must. Standing at 15,781 feet, Mont Blanc is the tallest mountain in the Alps. Here is an interesting article discussing why it is also touted as one of the Most Deadliest.
Because I was unable to do as much hiking as I would have preferred, I decided to spend the $50 to be carried to an incredible lookout on Mont Blanc. Yay for Sky Cable Cars! The destination allows you to have a clear view of the Swiss, Italian and French Alps. The views are absolutely stunning, which is a major reason many skiers and alpinists flock to this area.
This was just a small glimpse into my Italian journey. My life altering knee surgery affected my ability to do my preferred method of travel, via foot. We often have to improvise in life and make the best of our situations! There is so much to explore and see – cannot let a set back deter us! I will be back to "Walking" The World – soon!
Melissa Stevens
Story Editor and Publisher – Walking The World